Wings of Power
With all the editions of this book now available, it seems like time to do a comparison of cover art...especially since I got to design the cover art for the newer editions.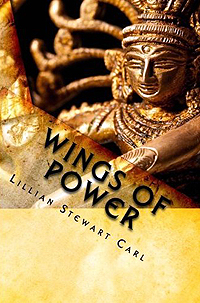 CreateSpace Print Edition
This book has had a wider variety of covers than the others in the series. For the e-book and the new reprint, I wanted an image that echoed those I used for the other Sabazel novels, something from the culture than helped inspire the story, in a form from that culture. And I found one, a lovely photo of a figurine of the Hindu god Shiva, Lord of the Dance. Perfect.
I still miss the little dragon, though.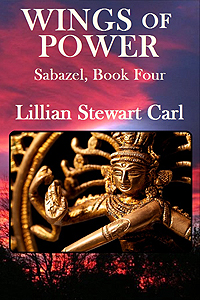 eBook Edition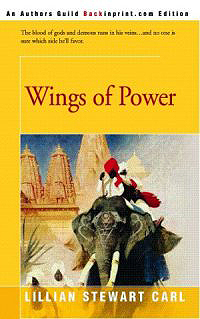 I threw myself on iUniverse's mercy for the new edition cover and they did a good job of matching the old one. I'd already resigned myself to losing the dragonet, sadly..
June 2001
Back-in-print.com
ISBN 0-595-18800-1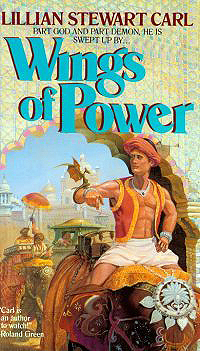 The original cover would be excellent if only Gard was shown with red hair and beard--his hair color is an important plot point. The dragonet he's holding, though, is superb, right down to its "what's up doc?" pose, and the exotic trappings suit the story perfectly.
April 1989
Ace Books
ISBN 0-441-85549-0