Shadow Dancers
With all the editions of this book now available, it seems like time to do a comparison of cover art...especially since I got to design the cover art for the newer editions.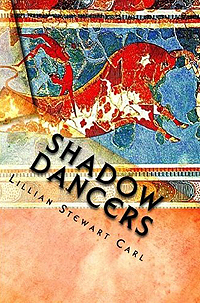 CreateSpace Print Edition
I used a fresher brighter image of the Cretan fresco for these covers, flipping the one on the reprint cover to accomodate the dashing diagonal line of the title.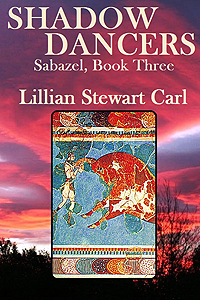 eBook Edition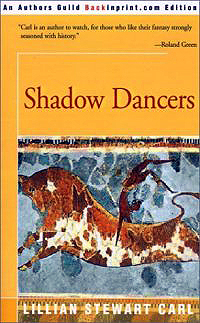 The cover of the new edition has on it the famous fresco of the bull-dancers from Knossos in Crete.
December 2000
Back-in-print.com
ISBN 0-595-15149-3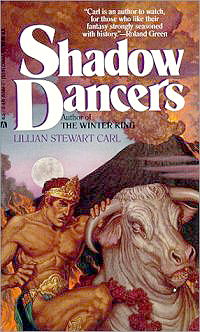 The original cover of Shadow Dancers is an abomination (sorry, Mr. Hickman.) It has all the right imagery, as my editor rather desperately pointed out, but I think it looks as though the guy bulldogging the (wrong breed of) steer is whispering in its ear, "What's your sign? I bet you're a Taurus...."
November 1987
Ace Books
ISBN 0-441-75988-2