The Sabazel Covers
With all the editions of this book now available, it seems like time to do a comparison of cover art...especially since I got to design the cover art for the newer editions.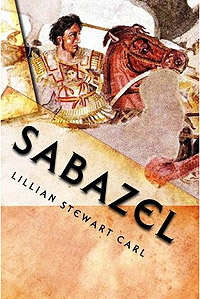 CreateSpace Print Edition:
I'm still using the famous Battle of Issus mosaic for my covers, a close-up of Alexander for the print cover, a more general view of the mosaic for the e-cover. If you could somehow place all four e-covers side by side, you'll have a complete view of a beautiful sunset.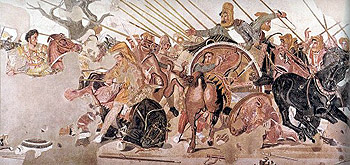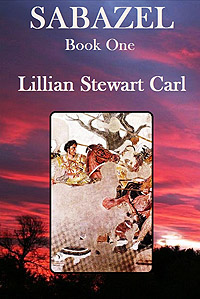 eBook Edition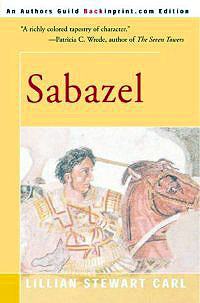 The Back-in-Print cover is a portion of the famous Alexander-at-the-battle-of-Issus mosaic found at Pompeii. This bit shows Alexander charging, and looks more like Elvis than I'd like, but hey, it's a genuine ancient picture of the person who inspired the book.
June 2000
Back-in-print.com
ISBN 0-595-09445-7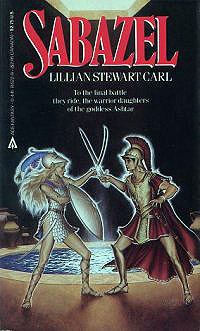 The original cover of Sabazel was done by Dawn Wilson. It matches the descriptions of Danica and Bellasteros in the book--except Danica wore clothes beneath her armor! She also knew better than to go into battle with her hair flowing down her back, which would make a nice handhold for an enemy. But that's cover art for you. What I dislike about this cover is the stiff and icy stances of the figures.
February 1985
Ace Books
ISBN 0-441-74522-9