The Ashes to Ashes Covers
With all the editions of this book now available, it seems like time to do a comparison of cover art...especially since I got to design the cover art for the newer editions.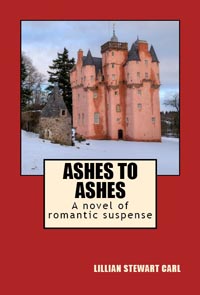 The photo on the print cover of Ashes to Ashes is the best one yet of Craigievar Castle, the original of the story's Dun Iain.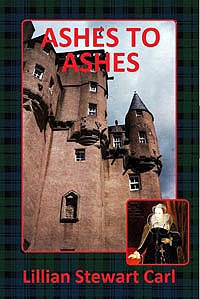 I made this cover from the same photograph of Craigievar Castle that's on the cover of the Backinprint version. The tartan background is, of course, Campbell, and the small inset image is Mary, Queen of Scots -- the original painting is mentioned in the book.
This is the lovely cover to an audio version of Ashes to Ashes, which, alas, never actually happened.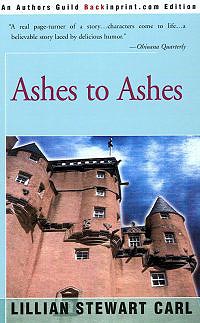 Back-in-Print Edition: The new cover is a photo of Craigievar Castle in Scotland, which is the building I used as the model for Dun Iain. Some of its history is mentioned in the story.
The original title of this book was
Ashes of Time
, which was deemed "too generic" by the publisher.
June 2000
Back-in-print.com
ISBN 0-595-09448-1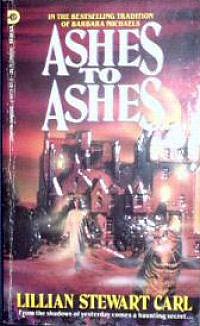 The original cover of Ashes to Ashes is far better than the original covers of Dust to Dust and Garden of Thorns, even though the house is in a style two hundred years later than Craigievar and therefore doesn't match the description in the book. And at no point in the story is there a ghost waltzing around in a nightgown. I do like the cat, though. Great expression.
November 1990
Diamond Charter
ISBN 1-557-73421-6